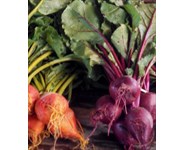 The online marketplace is open to buy your 2021 CSA Membership, free delivery to Skaneateles addresses, farm tour and market credit. Read about it here: https://madmimi.com/p/5e44811. Contact us for more information: docelumefarm@gmail.com. Purchases can be made Friday - Wednesday here.

In the 2021 CSA: cucumbers, summer and winter squash, radishes, mixed greens, beets, swiss chard, kale, spinach, varieties of tomatoes, onions, garlic, garlic scapes, shallots, green, purple and yellow beans, cabbage, peas, italian and japanese eggplant, carrots, 6-8 varieties of peppers, thyme, oregano, basil, cilantro, parsley, dill, sage, marjoram, mint, fennel. Missing anything? Let us know by taking this short 5-question survey: https://docs.google.com/forms/d/e/1FAIpQLSf_yr7NMk5Gi06psw100zDdEGqKhMzhZPx4J4qP3SaD7GvMjQ/viewform

Starting late May the marketplace will be open for native perennial plants and whatever is ready in the garden. Until then, give some thought to landscaping with native perennials and get in touch with us about it:
(240) 626-5209 /gonativeskan@gmail.com

Enjoy your winter! read more...